Anyone who's read this blog knows I love chocolate. Let me introduce you to one of the purest and most delicious chocolate things I've made.
Over the weekend, I finally made time to make the Belgian Brownie Cakelets from Smitten Kitchen. This weekend was dreary, bringing colder weather as well as snow for the first evening of spring. I didn't have much in my house that I wanted to cook, though it was a good weekend to cook. This recipe really brightened the whole weekend.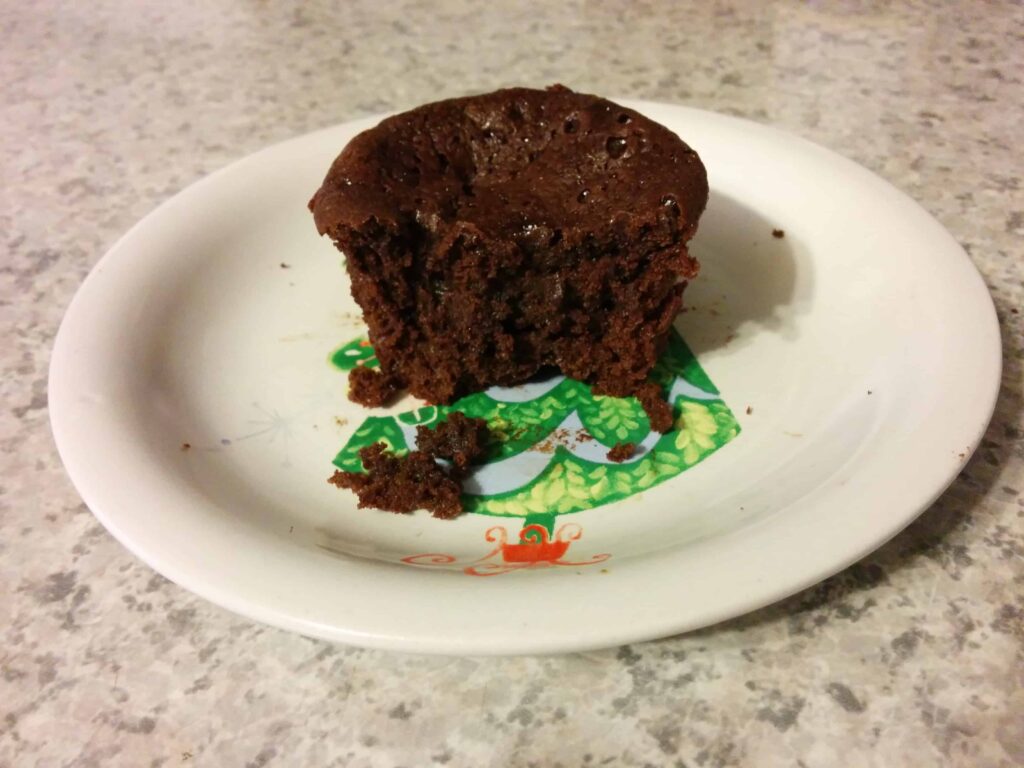 The ingredient list is simple but decadent. Lots of chocolate, butter, and eggs; some sugar; a little salt and flour. It's rich, but worth every calorie. The recipe itself was easy to assemble as well. Just melt together butter and chocolate; whisk in everything else; let rest; scoop into a muffin tin, then bake. It's not a flourless cake, but it's pretty darned close, and is better than most of those cakes that you find. You could substitute in some cocoa powder if you needed to make it gluten-free.
These were amazingly good, just as dense and rich and chocolatey as you might imagine. The cakes were soft and moist; when we microwaved them for 15-20 seconds, they became even richer and more decadent. They're perfect for entertaining, since they're individual desserts. Just garnish with a dab of whipped cream and a raspberry or mint leaf. It's also perfectly fine to split a batch with your husband, for no reason at all except you can.
I know you'll love these, but if you want something a little less formal, you can make Fudge Brownies. If you want a delicious chocolatey cake, try Chocolate Stout Cake. Try Chocolate Caramel Cheesecake for a not-too-sweet, rich chocolate cheesecake.
📖 Recipe
Belgian Brownie Cakelets
Ingredients
7

ounces

bittersweet chocolate

(chopped ; I used 70% dark)

7

ounces

unsalted butter

(14 tablespoons)

1

cup

sugar

¼

teaspoon

salt

4

eggs

2 tablespoons + 1 teaspoon

flour

(substitute cocoa powder to make these gluten-free)
Instructions
Melt together chocolate and butter. (In the microwave, heat in 15 second bursts, stirring after each one, until mixture is smooth. On the stove, you can heat over a double boiler, or directly over medium heat in a heavy-bottomed pan, if you stir constantly and are very careful not to let the chocolate scorch.) Remove from heat, then whisk in the sugar. Let the pan cool for a few minutes (so you don't curdle your eggs). Add salt, then add eggs one at a time. Stir in flour.

Cover with plastic wrap and let batter rest for 30 minutes.

Grease a 12-cup muffin tin, or line with cupcake liners. Divide batter evenly among the cups; they will be between ½ and ⅔ full. Bake at 325F for 25 minutes, or until a toothpick inserted into the center comes out free of batter but with crumbs attached.

Let cool a few minutes before removing from the pan. The puffy tops will deflate as they cool.
Recipe Notes
You can substitute cocoa powder for flour to make these gluten-free, although I have not tried it.
Recipe adapted from Smitten Kitchen.