Recently Smitten Kitchen wrote about the Palm Springs Date Shake. I'd never heard of a date shake before, but I have a bag of dates in my pantry that I never use, and I (suppose I'll admit that I) always have two or three kinds of ice cream in the freezer. There was no good reason for me not to try a date shake, and the recipe required minimal effort, which is how much I want to exert on my cooking nowadays.
I don't usually make milkshakes. They require an obscene amount of ice cream in them, and it's easier to just eat the ice cream. However, this milkshake was surprisingly good. I always forget how delicious dates are; when I eat them, I wonder why I don't eat them more often. The dates made the milkshake taste honeyed to me, even though there's no honey included. The nutmeg was subtle but delicious.
The recipe is incredibly simple. Only thing to remember is to chop and soak the dates in boiling water for at least 15 minutes, and that can be done well in advance (which is best, in my opinion, so you can chill them and have the coldest milkshake possible).
I don't know if this is healthier than normal milkshakes, but I'm going to pretend that it is since it contains fruit. It's definitely worth making more than once.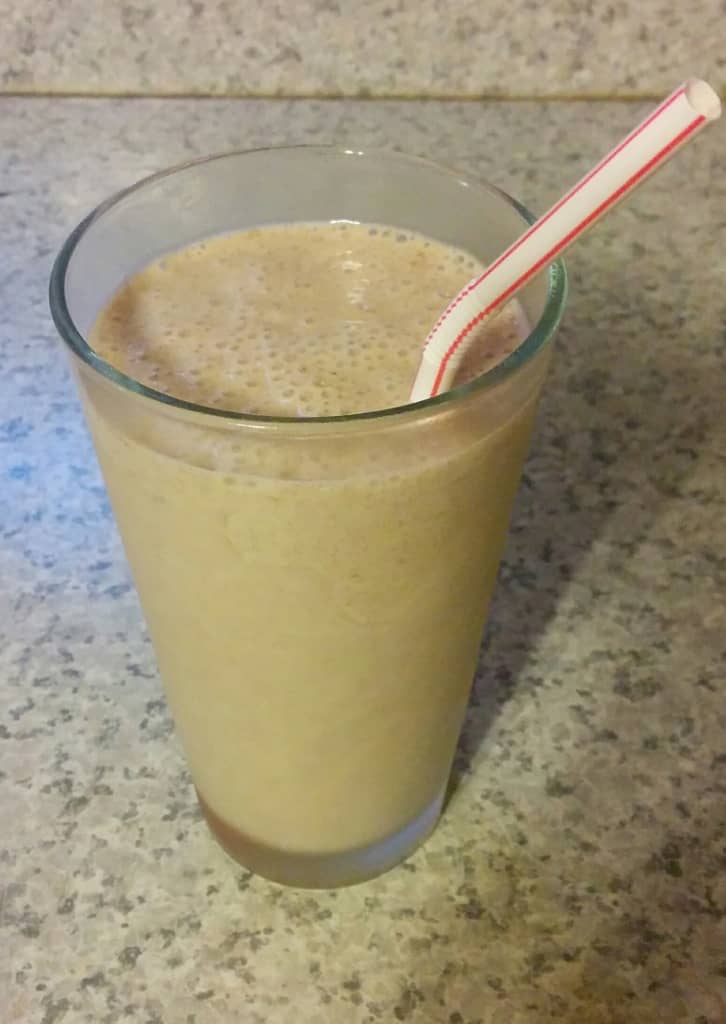 📖 Recipe
Date Shake
adapted from Smitten Kitchen
Ingredients
1

cup

boiling water

1

cup

pitted dates

(120 grams, chopped)

a few gratings of nutmeg

⅔

cup

milk

2

cups

vanilla ice cream

whipped cream and maraschino cherries

to top
Instructions
Pour boiling water over dates. Soak for at least 15 minutes; longer is fine. Blend then chill; or chill until you're ready to make your milkshake, then blend. (I blended mine, then put my blender in the fridge for a few hours, until I was ready to make the milkshakes.)

Add a few gratings of nutmeg, milk, and ice cream. Blend until smooth and pour into frosted glasses. Top with whipped cream and a cherry if desired. Yields two large, delicious milkshakes.