For Bread 44, I decided to try something I don't usually make - dinner rolls. I made a batch of soup over the weekend and thought that rolls would be a nice accompaniment. I wasn't entirely sure what to make, but sometime in November I bookmarked Big Batch Quick Dinner Rolls from King Arthur Flour, and although I looked around, I couldn't find an alternative recipe that I wanted to make more than this one.
The recipe makes a large batch of rolls (24), and also gives instructions on freezing them. Since there are nine days left in the year (including today), and I need to make and write seven bread recipes, I thought the prudent thing to do would be to both halve the recipe and still freeze a portion of what I made.
Before I write up this recipe, I want to give you one big caveat - I'm not actually a huge fan of dinner rolls. Unless it's sweet, I prefer my bread crusty, with heft, rather than soft and fluffy. This recipe worked well enough, though - pretty much as you would expect. I will try (for real, this time) to give you an update later on the freeze-and-bake-later aspect.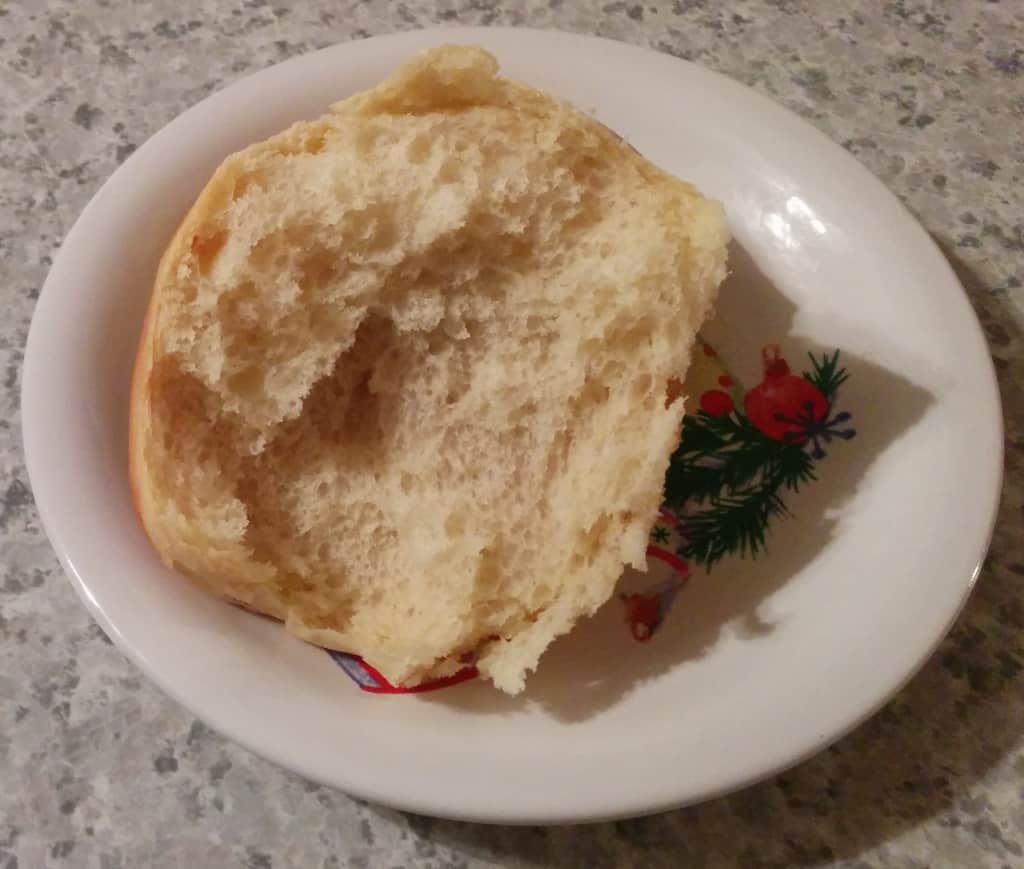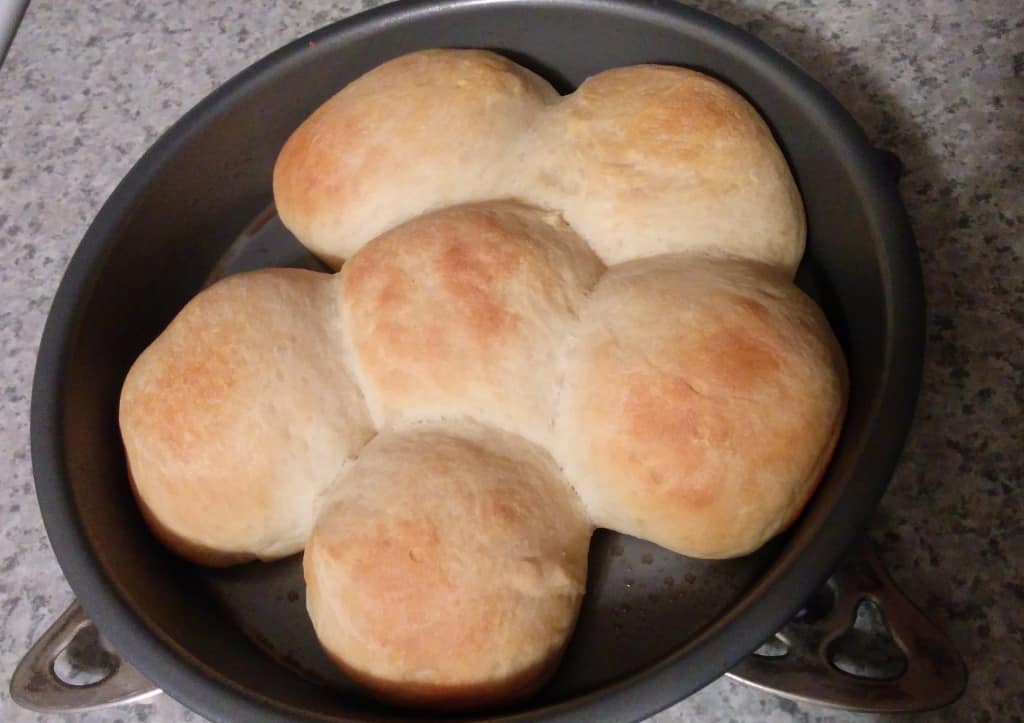 The recipe worked as written, and the rolls were certainly quick for a yeast bread. They rose and baked as expected. The rolls themselves were light and fluffy, exactly what you would expect dinner rolls to be. As I said before, I'm not actually a big fan of dinner rolls. Dinner rolls are good for mini-sandwiches (like at Thanksgiving), or for slathering butter on, and I'm not a fan of either. But that's part of Alex's job - taste-testing and letting me know if things are good or not if they're not things I usually eat. Alex reported that it was a good example of a dinner roll - definitely a positive. With that endorsement, I can say that I'd definitely make this recipe again if I needed dinner rolls - and particularly if I needed 24 of them.
📖 Recipe
Quick Dinner Rolls
Ingredients
¼

cup

water

1

cup

warm milk

(between 100-110F)

1 ½

tablespoons

butter

1

tablespoon

sugar

1 ½

teaspoons

salt

1 ¼

tablespoons

yeast

(I used active dry)

3 to 3 ½

cups

all-purpose flour

butter for brushing

(optional, but recommended)
Instructions
Combine water, milk, butter, sugar, salt, and yeast in the bowl of your stand mixer. Stir and let rest for about 5 minutes, until the yeast becomes foamy.

Add 2 ½ cups of flour and stir on low speed with the dough hook until dough begins to form. Add additional flour, spoonfuls at a time, until a ball of dough begins to form. Knead on medium speed for 4-5 minutes, until a smooth, tacky dough forms, adding flour as necessary. The dough should clear the sides of the bowl and should barely scrape the bottom of the bowl.

Place the dough in an oiled bowl and cover with plastic wrap. Let the dough rest for about 20 minutes, until the dough is puffy.

Turn dough onto an oiled or plastic-lined surface. Pat into a 4x12 inch rectangle. Cut down the center lengthwise, then cut into 6 to create 12 pieces of dough. (My pizza cutter worked well here.) Shape each piece of dough into a ball. Place dough balls into two greased 8-inch or 9-inch round cake pans. (8-inch work better, but 9-inch are fine too.) Cover with plastic wrap.

If you will bake the rolls later, let the dough proof for 10 minutes, then place into zipper bags and store in the freezer. Thaw overnight in the fridge before baking.

If you will bake the rolls now, let the dough proof for 20-25 minutes. They will grow appreciably.

Bake at 350F for 20-25 minutes, until rolls are a light golden color and register at least 190F on the inside. Brush with melted butter if desired. Serve warm.